Image Consultation for Professional
Image Consultant for Professional / College Students
Having a professional degree puts you on the starting block of the race, but to stay ahead in the cut-throat competition, you have to have the right temperament for it; and that's where Soft Launch comes in. It enhances your professional image, soft skills and quality of life and makes you a better individual, in your personal and professional spheres.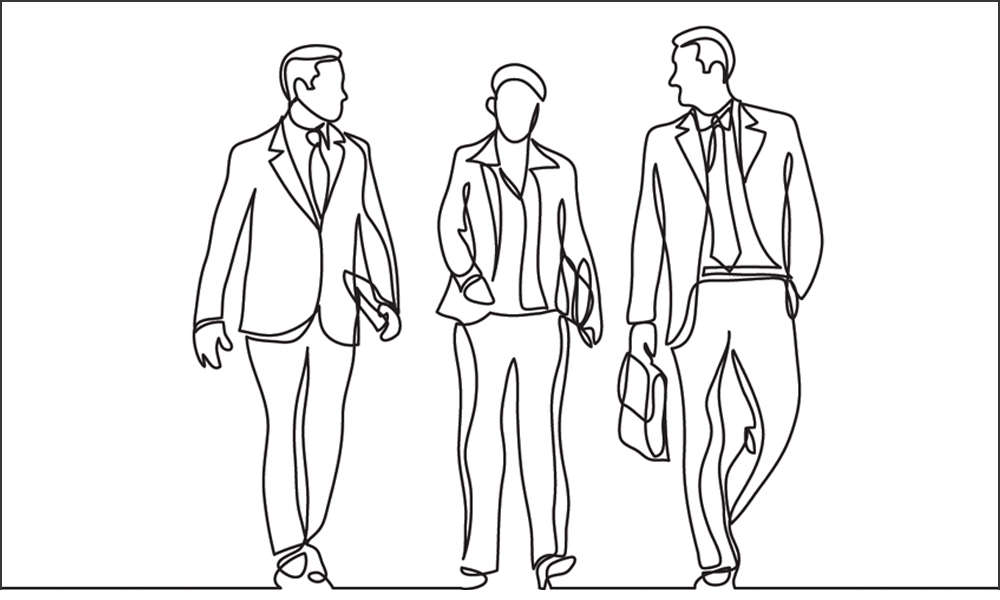 Contact @ 8130015467 for upcoming programs and registration
Day 1: 1 hour
Learn about image, its elements and how it affects our lives
Personal assessment and evaluation – colour, face shape and body shape analysis
Develop your signature fashion style
Day 2 and 3: 1 hour
Pros and cons of your body shape and proportions
Learn how to highlight your personal assets and conceal flaws
What silhouettes to wear? Get your own personalised must-have list
Clubbing prints patterns and textures to your best advantage
Find out colour combinations that suit you the best. Get your own colours in an e-book for easy reference
Day 4: 1 hour
Explanation of Professional levels of dressing
Cluster creation -Creating more outfits with fewer pieces
Wardrobe organisation
Day-5: 2 hour
Corrective and fastest Makeup techniques and skin care
Learn to invest in less and right products for yourself
Appropriate accessories for work – shoes, bags,sunglasses and jewellery as per your profession
Day 6: 1 hour
Business and workplace etiquettes
How to make a lasting first impression
Formal and correct ways to make introductions, meet and greet
Learn to analyse and display positive body language
Day 7: 1 hour
A practical session on Business dining etiquettes
Learn correct use of utensils and familiarise yourself to different styles of service
Introduction to different cuisines and handling of different food items
Business conversations
Image Consultant Certification – Image Consultant Training
If you're interested in becoming an image consultant & seeking certification or training, you'll be pleased to know that there are numerous options available. To kickstart your journey, here are a few fundamental steps you can consider:
Research Image Consultant Certification Programs:Look for reputable organizations or institutions that offer image consultant certification programs. Make sure to consider their credibility, curriculum, duration, cost, and reviews from past participants.
Choose the Right Program:Consider your career goals, learning style, & budget when selecting a program. Some certification programs are offered online, while others may have in-person components. Additionally, different programs may focus on specific aspects of image consulting, such as personal styling, color analysis, wardrobe planning, or corporate image.
Enroll in a Certification Program:Once you have chosen a program, enroll & complete the required coursework. Certification programs typically cover topics such as body shapes, fashion & style analysis, color theory, wardrobe assessment, personal branding, communication skills, and business aspects of image consulting.
Gain Practical Experience:While completing your certification program, seek opportunities to gain practical experience. This could involve working with friends, family members, or volunteering to provide image consulting services. Practical experience will help you apply the knowledge you acquire & develop your skills.
Networking and Professional Development:Connect with other image consultants, join professional associations, attend conferences, & participate in workshops or seminars. Networking with industry professionals can help you expand your knowledge, stay updated on current trends, and potentially find employment or collaboration opportunities.
Obtain Certification:After completing the necessary coursework & meeting the requirements of your chosen certification program, you will receive your certification as an image consultant. This credential can help you establish credibility & enhance your professional reputation.
Remember, the specific steps and requirements may vary depending on the certification program or organization you choose. It's essential to conduct thorough research and select a program that aligns with your goals & aspirations as an image consultant.
We are also offering more programs like Corporate Workshops, Homemaker, Teenagers.
Frequently Asked Questions (FAQs):
What is image consultation?
Image consultation is a structured yet creative process of improving an individual's professional image and appearance. It includes personalized advice on fashion style, grooming habits, and overall look to help build confidence. Through this service, clients can create a wardrobe assessment, receive professional advice about their fashion choices, have opportunities for an image makeover to achieve the desired aesthetic and learn tips for dressing for success. Image consultation includes personal branding assistance, wardrobe selection support, attire for special occasions, events like job interviews, or other public situations. An expert consultant can also provide styling insight into everyday basics such as blouses/shirts, skirts/pants, and accessories appropriate for various environments. Furthermore, it may include home accessory selection along with space planning and personalization suggestions – all these elements work together towards enhancing one's overall professional identity while building self-confidence in any situation one finds themselves in!
Why should I consider an image consultation?
An image consultation can be a practical step to improve your personal brand, professional image, and overall appearance. A style consultation will advise wardrobe assessment, fashion trends, what items best fit your body type, and grooming tips to look sharp and presentable. An image makeover also provides tools to dress for success – arming you with the self-confidence and dress attire needed for any event or meeting. With the help of an image consultant, building a polished visual presence will become much more manageable.
What can I expect during an image consultation session?
A typical image consultation session includes a personalized analysis of your professional appearance, from head to toe and everything in between. During the session, you can expect a personal branding assessment focusing on creating an overall look and feel that conveys confidence and success. This will include a style consultation, wardrobe assessment, fashion advice for office-appropriate attire, grooming tips to enhance your natural features, an image makeover, and instructions on how to dress for success. Additionally, you can enjoy learning how to boost self-confidence through appearance improvement by understanding what looks best on you physically and mentally. With instruction tailored specifically for you throughout this image consultation session, you are sure to leave feeling empowered with tools necessary for long-term personal transformation and increased professional visibility.
How long does an image consultation session last?
An image consultation session typically lasts two to four hours. During this time, your consultant will assess your current look and discuss ways to create a professional brand through personal style – perfect for job interviews, important meetings, or significant events. You'll review wardrobe assessments, fashion advice, and grooming tips. Your consultant will give you a full assessment of your current look and help you build the confidence to go out there dressed for success while working towards your appearance improvement goals. They can also give you insight into how colors can play an integral role in increasing the overall effect of the makeover and any additional recommendations, such as magazines or websites that align with the look you desire.
What is the process for an image consultation?
Image consultation is a process designed to help you build and maintain your personal brand through an improved professional image. It typically involves a style consultation, wardrobe assessment, and fashion advice. In addition, grooming tips may be provided for the best look possible. An image makeover aims to provide tips on dressing for success and building confidence to improve the overall appearance. With this service, you will have assistance from a professional stylist providing expert fashion advice to feel comfortable with your new look!
How can an image consultation benefit my career or studies?
Image consultation is a popular service that helps you tailor your overall look and appearance to reflect the person you want to be perceived as. It is integral to personal branding, professional image, and dressing for success. A reputable image consultant will provide style consultation to assess your wardrobe needs, fashion advice on how to dress for the job or course you are pursuing, grooming tips such as how to present yourself with professional ease and confidence, and ways to improve your self-image through an image makeover session. Furthermore, they can help build self-confidence by providing knowledge on proper dress etiquette for different occasions. Ultimately it can allow individuals to achieve career success through improved physical and mental looks!
Will an image consultation be expensive?
An image consultation can be invaluable in your personal and professional life. Whether you're looking to update your wardrobe, develop a more polished look, or boost your confidence, a trained consultant can provide tailored fashion advice and grooming tips specifically designed for your needs. An image makeover aims to help you build the right professional profile by teaching you how to "dress for success" – building on your strengths while minimizing any perceived weaknesses. Your consultant will assess what best suits you and give comprehensive guidance, from color palettes and silhouettes that flatter your body type to age-appropriate office attire. The cost of an image consultation can vary based on the services provided; however, options are available at all price points depending on what best fits your budget. Investing in a professional style consultation is worth considering as it may ultimately lead to improved self-image and increased professional and personal opportunities.