Soft Launch: India's Best Image Consultancy and Personal Grooming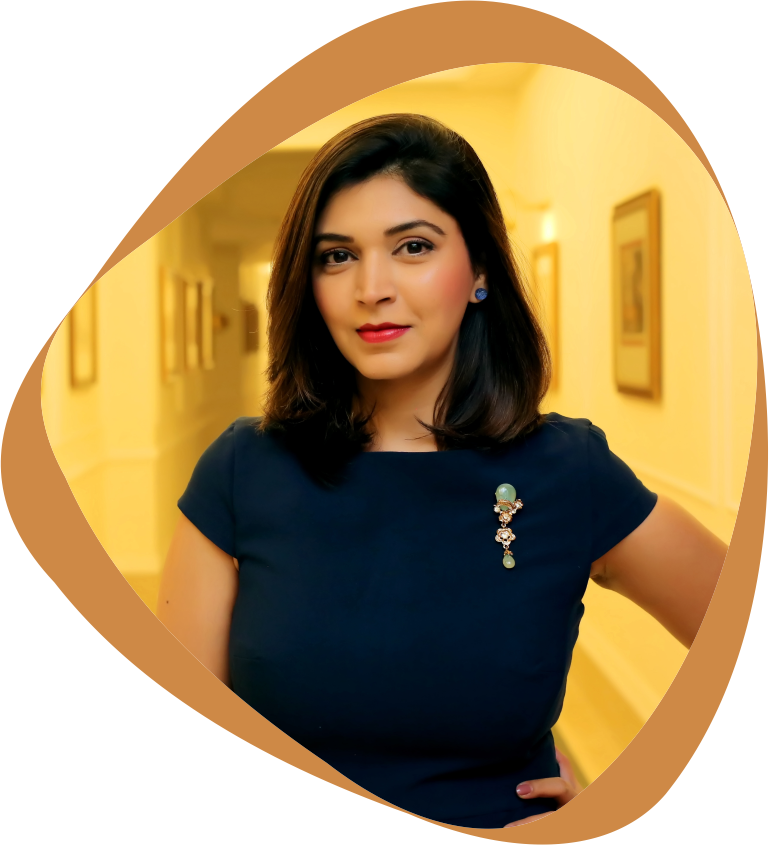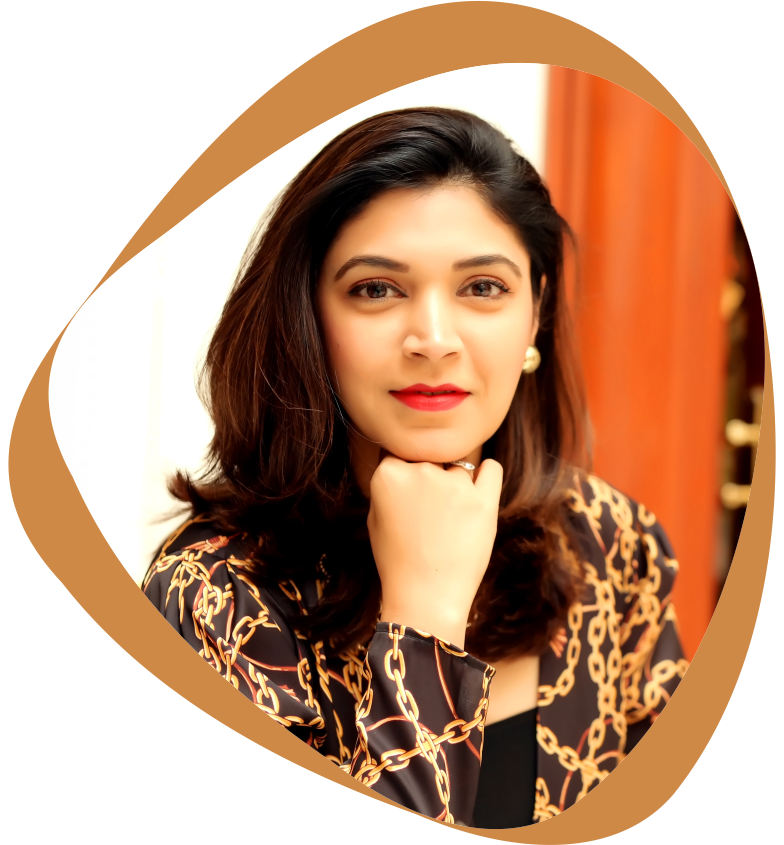 Has the pandemic taken a toll on you?
Do you as an individual feel low on confidence, low on morale, or less motivated?
Do you have issues while dressing up or have trouble deciding what to wear or how to wear it? What to buy or where to buy from?
Or your current desire is to feel rejuvenated, re-energized, and ready to begin a new phase in your life be it a new job, a new promotion, or a new relationship.
Then you have reached the right place.
Image Consultation is a tool to enhance your Visual appearance, Body language, and social/professional skills to boost your self-confidence and create the right impact and impressions on people around you.
Make the change in yourself and feel the difference!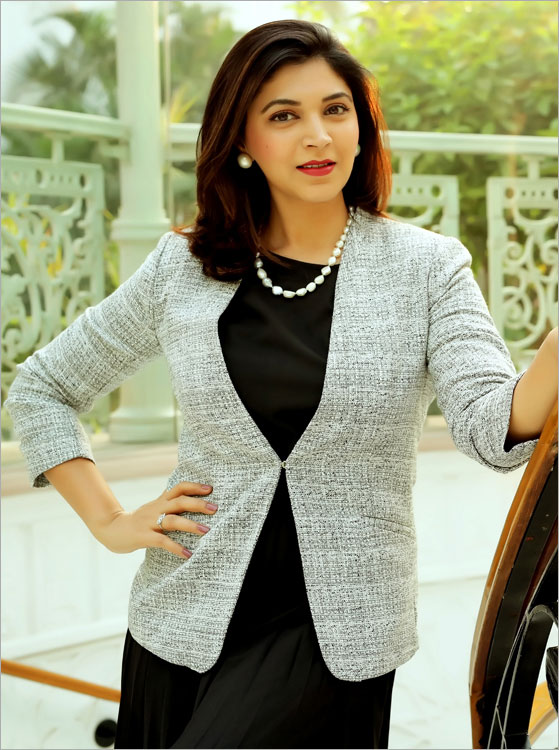 What people say about soft launch
We help to enhance your image, soft skills and quality of life and make you a
better person, individually and professionally.
Expert Image Consultancy and Personal Grooming
Mastering the art of image consultancy and personal grooming can significantly impact your confidence, relationships, and professional success. Image consultancy goes beyond mere appearance; it's about aligning your outer presentation with your inner authenticity. Let's delve into the transformative journey that image consultancy and personal grooming can offer.
Why Image Consultancy Matters:
Unveil Your True Self: Image consultants are your partners in revealing your authentic self through your appearance. They consider your personality, lifestyle, and aspirations to create a holistic image that resonates with who you are.
Confidence Booster: When you feel good about how you look, your confidence soars. Expert guidance on wardrobe, grooming, and body language empowers you to radiate self-assurance in any situation.
Professional Success: In the business world, projecting a polished image is crucial. Image consultants specialize in refining your professional appearance, helping you make a lasting impact in interviews, presentations, and networking events.
The Essence of Personal Grooming:
Grooming beyond Surface: Personal grooming isn't just about vanity; it's about self-care. Consultants offer tailored advice on skincare, haircare, and grooming routines, enhancing your natural features.
Crafting Your Signature Style: An image consultant helps you discover a style that speaks volumes about your personality. From clothing to accessories, each element is chosen deliberately to align with your individuality.
Nonverbal Communication: Your body language communicates before you utter a word. Learn to convey confidence, approachability, and professionalism through expert guidance on posture, gestures, and eye contact.
The Journey with Image Consultancy:
Analysis: Consultants start by understanding your goals & preferences, evaluating your current style, and identifying areas for improvement.
Customization: A personalized plan is crafted, encompassing wardrobe enhancement, grooming routines, & body language refinement.
Guidance: With step-by-step guidance, you'll learn to curate your wardrobe, choose the right colors, & maintain impeccable grooming habits.
Confidence Boost: As you witness the transformation, your confidence naturally elevates, influencing your interactions & self-perception.
Unlocking Professional and Personal Opportunities:
Career Advancement: A polished image can open doors in your career journey, making you stand out in interviews, promotions, & client meetings.
Social Impact: Presenting yourself authentically & confidently fosters meaningful connections in social and professional circles.
Special Occasions: Image consultants prepare you for significant life moments, ensuring you look and feel your best during weddings, presentations, & other milestones.
Frequently Asked Questions (FAQs)
What is the role of a personal image consultant?
A personal image consultant, also known as a professional image consultant or a luxury personal stylist, plays a vital role in helping successful women in business manage and improve their professional appearance. Image consultants provide invaluable experience and expertise to clients who need assistance with everything from wardrobe selection and styling to body language cues and etiquette. Image consultant services such as dress for success, confidence building, appearance improvement, a brand image makeover, personal style makeover, and personal grooming consultation to meet the individual needs of each client. In today's world, having an online presence that leaves potential employers or customers with a solid first impression is more important than ever. A personal image consultant can help you create your unique style palette, conveying confidence while making you stand out. By enlisting the help of an experienced online or offline fashion advisor, you are investing in yourself, creating a successful career because of how your look projects professionalism, and providing knowledge on how best to dress for certain occasions, thus giving you that edge over every other candidate.
What exactly is the distinction between a personal stylist and an image consultant?
The distinction between a personal stylist and an image consultant is that the latter offers services related to more than just fashion. A professional image consultant aims to work with individuals or companies to create, modify, or enhance their brand and image. Image consultants help build confidence by helping clients achieve an appearance they are proud of while teaching them the importance of managing their own personal image. Clients may be looking for help in improving their current look and style or wanting a luxury personal stylist who can offer them personalized advice on how to dress for success and how to refine various aspects of their overall look by creating customized plans for a complete transformation through makeover packages such as wardrobe styling and even etiquette consulting. On the other hand, a personal stylist focuses intensely on what clothing items should be included within your wardrobe from season to season to remain trend-focused but ultimately present yourself authentically through your style. Personal Stylists also provide online image consultation services where you receive tailored advice from experienced professionals who use advanced technologies like augmented reality technology so you can easily shop from home or wherever you feel most comfortable. When considering either working with an Image Consultant or hiring a Personal Stylist, you must understand what each service offers when deciding which one best suits your needs and lifestyle best!
What exactly is image consulting?
Image consulting is an industry that focuses on helping individuals build a positive personal and professional image. It includes clothing, hair styling, etiquette, communication style, and even body language. A good image consultant advises improving their client's physical appearance and boosting confidence to succeed long-term. The goal of an image consultant is to help individuals establish a solid personal brand with the right combination of clothing and accessories to showcase their best selves. This can include helping select the right wardrobe for various occasions or developing a look based on trends, lifestyle, or body type. Image consultants also offer additional services such as etiquette training, voice coaching, professional styling tips, and personal grooming advice – all of which are especially beneficial for women looking to succeed in business and other formal settings. Technological advancement allows us to access online stylist consultations through virtual platforms easily! From personal luxury stylists who curate your wardrobe according to your needs & wants -to the best online personal styling service that offers you one-on-one sessions – there are plenty of options tailored specifically for each individual's budget & requirements. To ensure you receive personalized attention, it's always recommended to contact a qualified Image Consultant or Personal Stylist near you who will provide specialized assistance with every step until you flaunt your desired new look!
Why do you require the services of an image consultant?
Having an image consultant, whether it be a personal or professional one, is essential for any successful woman in business. An image consultant can provide personal styling makeovers, luxury personal styling sessions and personal stylist consultations, brand image consulting, and wardrobe image management to help build confidence and ensure that you look your best. Image consultants are also great for creating long-term plans for maintaining an impeccable image over time. Additionally, they offer a wide range of online tools and resources to keep up with the latest trends in fashion while maintaining a professional yet fashionable appearance to appeal to clients or employers. With the services offered by an experienced image consultant, such as dressing for success advice, appearance improvements, and personalized grooming advice, your new look will undoubtedly open new opportunities.
We also offer the best programs like Image Consultation for Working Professionals / College students, Image Consultation for the House Proud Woman, Image Consultancy and Grooming for Teenagers, and Customized Workshops for Corporates. Other than that we also offer Personal Styling Consultant Online only from Soft Launch..